Academia Europaea (AE), founded in 1988, is a non-governmental, international association acting as an academy. Members of AE, now totalling over 5,000, are leading scientists and scholars –including more than 80 Nobel laureates— who collectively promote research, learning and education in all areas of knowledge, including the physical sciences and technology, biological sciences and medicine, mathematics, the letters and humanities, social and cognitive sciences, economics and the law. AE is structured into four Classes (Humanities and Arts, Social and Related Sciences, Exact Sciences and Life Sciences), each with various thematic Sections to which Members are assigned upon election. Since 2021, the President of Academia Europaea is Professor Marja Makarow, Professor of Applied Biochemistry and Molecular Biology at the University of Helsinki.
Academia Europaea operates through a network of regional knowledge hubs located in Barcelona, Bergen, Budapest, Cardiff, Munich, Tbilisi and Wroclaw. The area of influence of the Barcelona Knowledge Hub (BKH) of Academia Europaea (AE) includes the Mediterranean and Southern European regions. The AE-BKH began its operations in 2013.
Mission and vision
The mission of the Barcelona Knowledge Hub of Academia Europaea (AE-BKH) is to promote scientific dissemination, built on excellence in scholarship and aimed at Members of Academia Europaea within its geographical area of influence, the larger academic community, and the general public, with a special emphasis on cross-sectional perspectives across the natural sciences, exact sciences, social sciences and humanities.
Its vision is to turn science into a shared common value among all citizens and to become a hub of thought and dialogue on global challenges facing humanity.
Governance
The Academia Europaea – Barcelona Knowledge Hub (AE-BKH) is governed by a Steering Committee and an Advisory Board.
The AE-BKH Steering Committee is comprised of Members of AE from the BKH local area of influence, who represent all four academic Classes. This committee holds regular meetings and supervises the operations of AE-BKH, in close communication with its staff. Members of the AE-BKH Steering Committee are: Prof. Alexander Fidora; Prof. Ramon Gomis; Prof. Genoveva Martí; Prof. Andreu Mas-Colell; and Prof. Marcel Swart.
As for the AE-BKH Advisory Board, its composition reflects the different stakeholders involved in its activities, including its partners, host institution and Steering Committee, as well as Academia Europaea as a whole. The Advisory Board holds occasional meetings with the goal of ensuring that the objectives and lines of action of the AE-BKH are aligned with the interests of all of the aforementioned stakeholders. Members of the AE-BKH Advisory Board are: Prof. Don Dingwell, Prof. Eva Kondorosi, Prof. Björn Wittrock, Prof. Genoveva Martí and Prof. Ramon Gomis.
Ever since it began its operations, the AE-BKH has carried out its activities thanks to the support of two key partners: the Area of Culture, Education, Science and Community of the Barcelona City Council; and of the Directorate-General for Research of the Government of Catalonia. These public administrations have played a critical role in enabling AE-BKH programming to move forward, in collaboration with other key local institutions.
Host institution
The AE-BKH is currently hosted by the Catalan Foundation for Research and Innovation (FCRI), a private organization that disseminates research and innovation among society to promote scientific culture, careers in science and technology and public-private relationships and entrepreneurship in these fields. The FCRI, headquartered in Barcelona and directed by Dr. Jordi Mas, provides the AE-BKH with the institutional framework necessary to carry out its activities.
Collaborations
Since 2022 the AE-BKH collaborates with the Reial Acadèmia de Ciències i Art de Barcelona, (RACAB) organizing events in its impressive building of Josep Domènech i Estapà, (1894).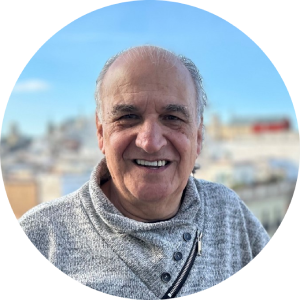 Prof. Jaume Bertranpetit
Academic Director
Jaume Bertranpetit is Professor Emeritus of Biology at Pompeu Fabra University in Barcelona, where he leads the Evolutionary Biology and Complex Systems Program of the Department of Experimental and Health Sciences and co-founded the Institute of Evolutionary Biology. His research seeks to understand the diversity of the human genome and how natural selection has shaped evolution through genomic blueprints. His work has involved populations around the world and has featured research stays in Cambridge (UK), Japan, and Stanford (USA).
An author of over 320 original articles, Dr. Bertranpetit has held important scientific and administrative appointments, including Vice-rector for research at the Pompeu Fabra University from 1999 to 2001, Director of the Spanish National Genotyping Center (CeGen) from 2004 to 2011 and Director of the Catalan Institution for Research and Advanced Studies (ICREA) from 2007 to 2015. He was elected Member of Academia Europaea (AE) in 2021 and has served as Academic Director of the AE Barcelona Knowledge Hub since 2023.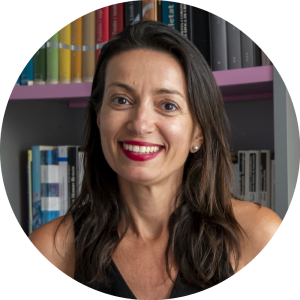 Maite Sánchez
Hub Manager
Maite Sánchez studied at the University of Barcelona and had her degree in English Language and Literature.  She worked in an adult English School until 1999 and since 2000 she worked at the Institut d'Estudis Catalans, occupying different positions inside the IEC administration. She has a large experience in the organisation of congresses, seminars and distinguished lectures. She collaborates with the AE-BKH since 2016.